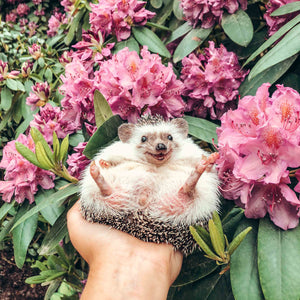 BRING OUT THE MAGIC IN YOUR PHOTOS
It took me one year to create and optimize my first very own Mr.Pokee filters until they looked perfect to me. Since the launch of this first preset pack and due to the high request from you guys I have worked on this Preset. I'm thrilled to make it available to you now. The focus of this pack is on the warmth of light colors. These Lightroom Presets will make your photos come alive, bring the colors in harmony and give them a flowery feeling. 
♡
Since I take all my photos with my phone, I believe that editing makes all the difference. These filters helped to bring my photos to a new level. Now I want to offer them to you and help you learn to edit in a very professional yet easy way! You can apply them with just
one click
and they will make your regular looking photos look amazing.
WHAT DO I GET?
You will receive 6 Mobile Presets for your FREE Lightroom App. You will NOT need a Lightroom subscription, where you pay monthly fees. After your purchase is completed you will get a download link via email and receive the presets and a very simple step by step Installation Guide. (In case you can't find the email in your inbox, make sure to check your spam folder.)
These are the Mr.Pokee Spring Presets:
1. Goodbye Winter, Hello Spring
2. I was made for Sunny Days
3. Live in full Bloom
4. Pocket Full of Sunshine
5. Smile for Spring
6. The Cutest Wildflower
WHY BUY FROM ME?
I have optimized the filters for an entire year to make sure they work perfectly. I wanted to make sure to offer a product to you that you guys will love.
These presets work with ALL kinds of photos, but especially spring photos.
Most of the filters that I bought did not work with the kind of photos I take, so I wanted to create these to offer them to ALL of you guys, no matter what kind of photos you take and how professional they are.
I want to charge a fair price. I do realize that these presets are cheaper compared to others and I could charge a higher price, BUT that's not my intention. Instead, I want to help as many of you as possible, no matter how professional or experienced you already are.
I WILL HELP YOU
I'm here to help you adjust the filters to your own photos. If you need help you can always send a message to my IG preset page @mr.pokee.presets or an email to
hello@mrpokee.com
.
**Please remember that not every presets works with every photo. All photos are individual and different and you will need to adjust some of the presets manually.**
THANK YOU SO MUCH FOR YOUR LOVE AND SUPPORT!
Litha & Herbee & Audree
See how the presets work: